WELCOME TO THE 35th ANNUAL Guelph Ringette TOURNAMENT!

January 29 to February 1, 2015

TOURNAMENT REGISTRATION IS NOW OPEN

The deadline to register for the 2015 Guelph Ringette Tournament is December 1, 2014.

Click here to enter the registration portal.




HOTEL BOOKING WITH THE HUDSON TRAVEL GROUP

Click the HTG logo to access hotel registration.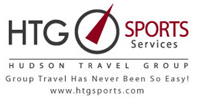 ---
Thank you to all of last years tournament sponsors:
McNeil Consumer Healthcare
Division of Johnson & Johnson Inc.
890 Woodlawn Road West,Guelph, ON,N1K 1A5
1-800-265-7263 or (519)826-6226





Syngenta Canada Inc.
140 Research Lane, Guelph, Ontario N1G 4Z3
519-836-5665 or 888-368-4211

Health and Performance Centre
The Health and Performance Centre will be on-sight at the West End Community Centre (21 Imperial Road South, Guelph) to provide FREE services to tournament athletes.


Services available:
- Injury assessment/management
- On-ice injury management (based on availability)
- Manual Therapy
- Joint and Soft Tissue Mobilization
- Ice Station
- Taping
- Therapeutic Modalities
- Massage Therapy (based on therapist availability)
- Chiropractic/ART (based on therapist availability)

Although all arenas will have a tournament convenor that can assist you with information, if players require obvious medical attention please take them to the Guelph General Hospital, 115 Delhi St.,Guelph, ON, (519) 822-5350.